Mini Mouthful is a family-owned and operated business whose mission is to create joy and nostalgia for all ages.
We create our donuts to bring joy to all, from the children who love them to the adults that turn into children again as they see each mini Mouthful cooked right in front of them.
Mini Mouthful features fresh, hot, mini donuts made to order by way of our food trailer.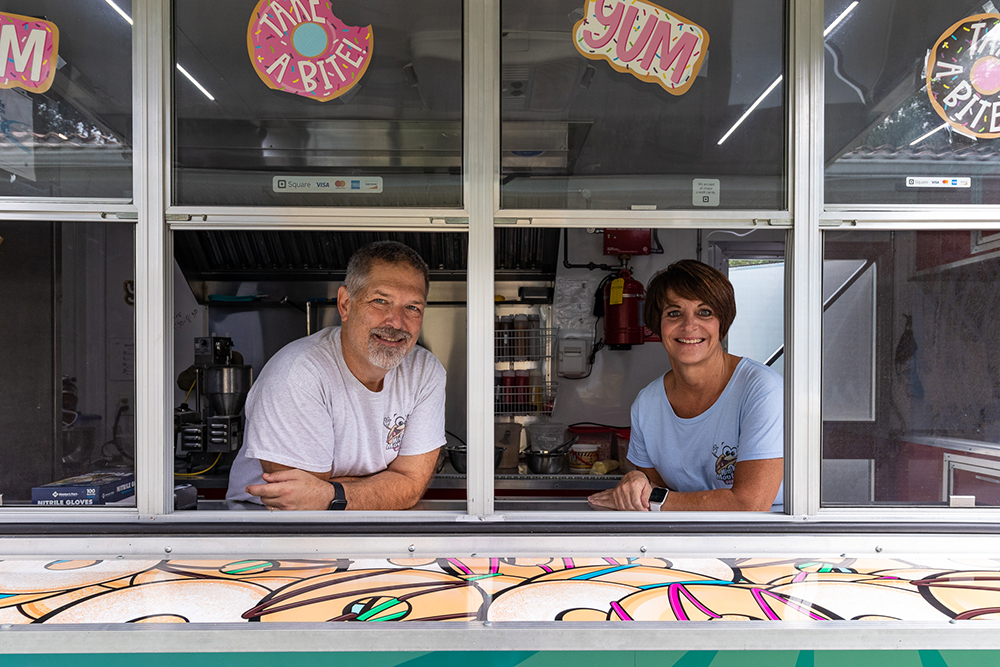 At Mini Mouthful, we want to become the "favorite" mini donut vendor with the best taste, customer service and fun for the whole family.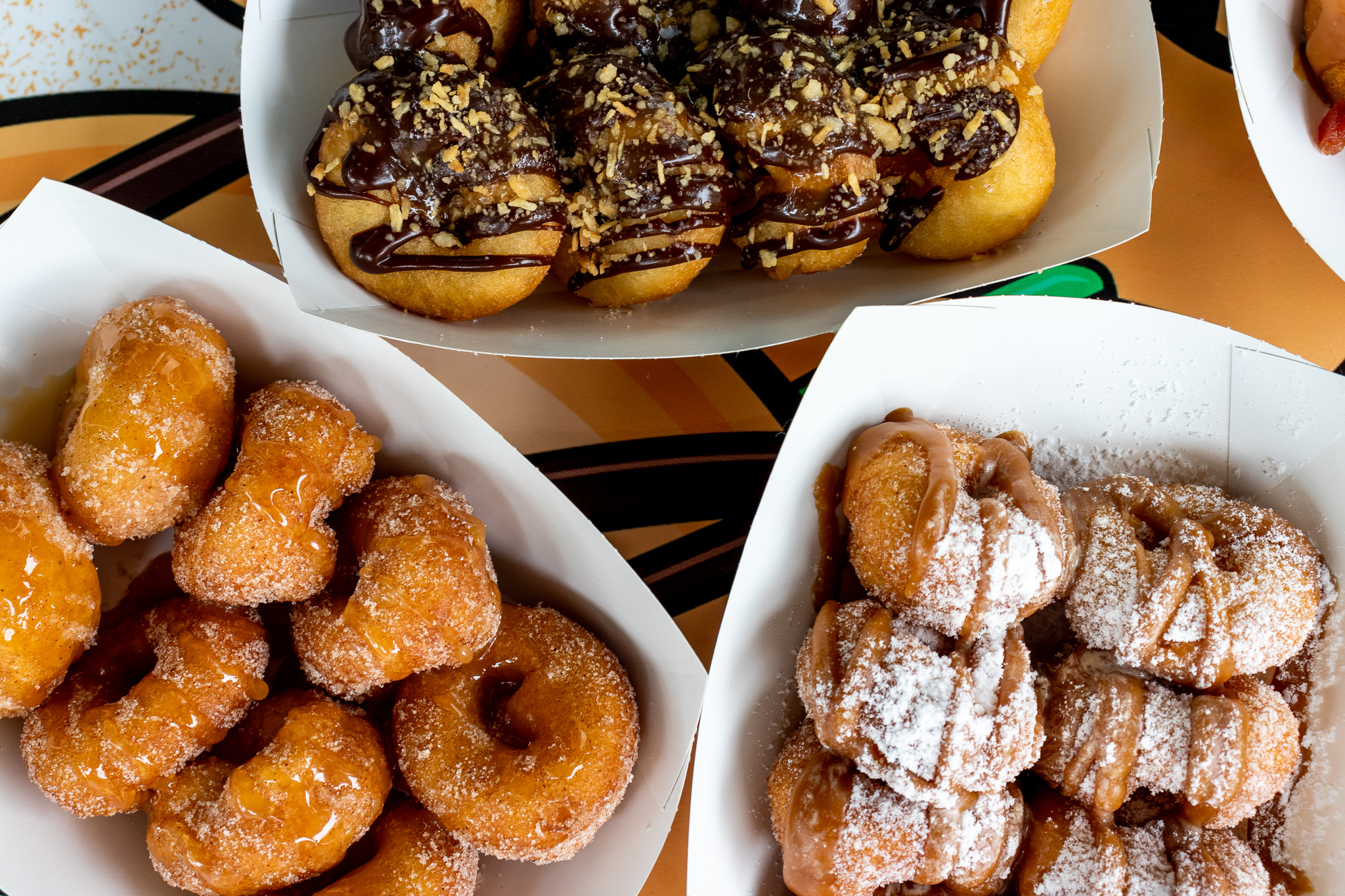 Donuts have the distinct honor of being one of the world's favorite sweet treats and are seen around the globe in various regional forms. Combine that with our outstanding customer service that makes you feel like family, and you have Mini Mouthful Donuts.
A very friendly staff and wonderful donuts. The donuts are worth the long line!
We saw them at a festival once and I have to say next time I see them rolling around I'm getting me some donuts!!!
We had Mini Mouthful cater at our company party. We had all kinds of food, but the one thing people remembered were their mini donuts.
My son ordered these with the pretense that he wanted to bring them home to share with me, lol. They never made it. He said they were the best donuts he's ever eaten, maybe one day I'll get to try them
Great people and great food. Also really cool that they add to their menu different themes sometimes. Those red white and blue doughnuts were amazing.
This evening, my husband and I ordered some donuts in our community food truck Friday event. We ordered Samoa and French Toast. They were AMAZING!!!
I tried these at an event I was at with my family around Christmas time and these are heaven in your mouth. I wasn't sure how they would be, but omg I was pleasantly surprise and these are delicious! So good!!
The mini donuts ???? are amazing ???? the owners are awesome ????!!!! Munchie madness!!!! Best ever
Hands down best donuts I have had in a long long time! Kids and spouse loved them. Sweet piggy is legit the best donut ever!!!!
Mini Mouthful was a star of our recent holiday market at Belmont, and these are the most amazing fresh donuts ever. They melt in your mouth and the creative toppings are delicious. I had the eclair dozen, and didn't have time to get a photo because my children ate them too quickly! I'd follow them anywhere to get donuts.
These are BeSt mini doughnuts!! I am glad that they traveled all the way up to Wisconsin to share their yumminess!! If you have the opportunity to try Mini Mouthful doughnuts, do so!! You will not regret it! They have so many flavors, you will want to try them all!
The donuts were so delicious. It was our first time eating them but will not be our last. We will be seeing them everytime they are in the area. Mike and Jennifer were very polite and we enjoyed our conversation with them as we waited for the donuts. This is a must try if they are in your area.
While working Urgent Care and unable to leave the Clinic, we realized they were not too far from us, and we couldn't resist begging them to deliver us donuts when they were done! Out of the greatness of their hearts they did it! And let me tell you OMG these donuts were nothing but AMAZING!!! We had a donut buffet going on! I having been talking on these donuts non-stop since we got them and then to find out they are coming back to our area again!!! They sure are going to be busy from all the people we have been bragging to and showing the pictures of the donuts to! You have to try these they are absolutely worth every dollar!! If your on a diet…don't worry these don't count because they are just too good to pass on TRUST ME!